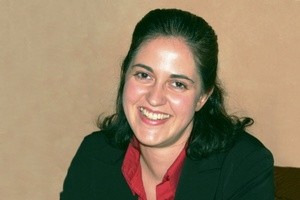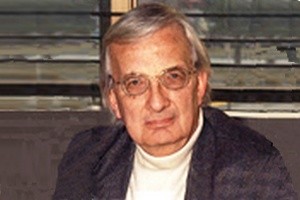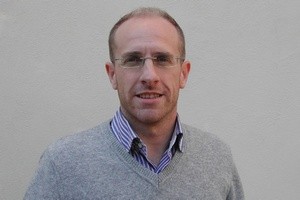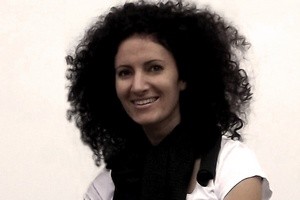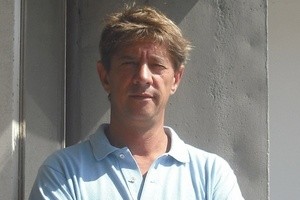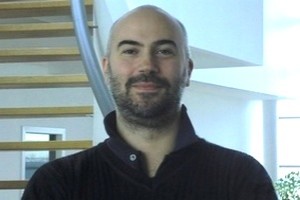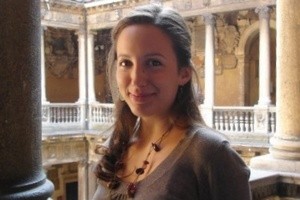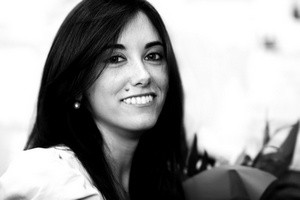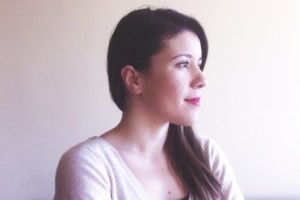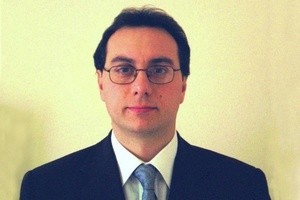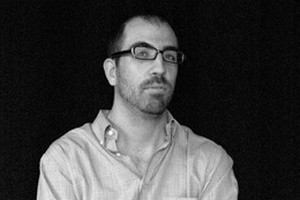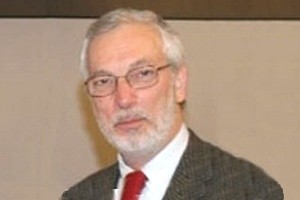 G. Adestrini

A. Cavallini

M. Coletto

E. Coppola

G. Forese

A. Fornasiero

A. Menegazzo

M. Michieli

A. Serra

M. Tergolina

P. Vittadello

R. Zecchin
Gabriella Adestrini, associate
Maria has been working since 2000 in the energy field; presently she is the project manager of renewable sources power plants' division at Manens-Tifs. She follows the environmental research and bureaucratic side of the cogeneration systems' project with renewable energies. She also follows the legal and financial aspects of these projects and subsequently, the site supervision for the project's construction. Maria graduated in Economics from Ca' Foscari University in Venice and completed two master's degrees, the first at CUOA Business School Foundation in Marketing and the second at the University of Padua in Knowledge Management. She is now the Energy Manager at ENEA. Gabriella joined +39 Architects in 2011.
Alberto Cavallini, associate director
Alberto has a long-time experience in energy management and design related topics, acquired from both academic and professional activity. He is author or co-author of over 280 scientific and technical articles, mainly for international publications, and was the recipient of the 2002 UK IoR gold medal. He is emeritus professor in Engineering and present lecturer on Renewable Energies at the University of Padua and is the former President of AiCARR, the Italian Association of Air-conditioning and Refrigeration Engineers.
Matteo Coletto, associate
Matteo is an engineer whom deals with architectural design, construction management and occupational safety. He furthered his training in energy-saving and sustainable buildings through theoretical and practical courses. He graduated in Civil Engineering from the University of Padua in 2004 and is a member of ANAB (Italian National Association of Bioecological Architecture). Matteo joined +39 Architects in 2011.
Elena Coppola, associate
Elena graduated in Sustainable Architecture from the IUAV University in Venice. Her thesis was on the architectural and urban redevelopment of a well-known 70's district in Udine. She is specialized in urban regeneration and sustainable buildings with specific sensibility towards welfare, social security, environmental balance and respect for the environment. Elena joined +39 Architects in 2012.
Gianpaolo Forese, board member
Gianpaolo, partner and co-founder of +39 Architects, is an architect with approximately 20 years of experience in all aspects of urban planning and architecture, including master planning and mixed-use regeneration schemes. He developed a solid experience in integrated design mainly regarding environmental sustainability of construction processes, from the research of raw materials to the analysis of bioclimatic buildings in relation to the sites (Life Cycle Thinking). He graduated from IUAV University of Architecture of Venice in 1994.
Andrea Fornasiero, associate
Andrea has been working in the R&D division at Manens-Tifs since 2005 where he developed excellent analysis skills in the different technologies available for optimising the building envelope and constantly researches on suitable equipment to achieve the best building energy performance possible. He developed great knowledge on heat transmission and hygrometry issues - indoor environmental quality (IAQ, IEQ and CFD analysis software) - thermoenergetic building simulation analysis (ECOTECT, EnergyPlus software) -lighting & day lighting analysis (RADIANCE, ECOTECT software).He graduated in Building Engineering from the University of Padua in 2004 and passed LEED AP examination in 2009. Andrea joined +39 Architects in 2011.
Alessandra Menegazzo, associate
Alessandra mainly deals with sustainable architecture and urban development. She studied in Paris for a year at the School of Architecture of Marne-la-Vallée where she enriched her knowledge in social housing and museums as well as in the French language. She worked with "Studio 365" Architects in Padua and is particularly interested in illustration and photography. She graduated from IUAV University of Architecture of Venice in 2012.
Marta Micheli, associate
Marta has always been creative and curious of the world surrounding her. She graduated in 2012 from IUAV University of Venice in Sustainable Architecture with a thesis on a Bioplan for Amsterdam. This generative ecosystem for a bioactive city, explores the potential of biologically inspired digital design, at an urban scale. Today she is interested in environmental protection, renewable energy, urban regeneration and sustainable buildings. Her aim is to design in a responsible way in order to contribute to the city of the future.
Antonella Serra, associate
Antonella Serra graduated in Architecture at the University of Rome in 2011. In 2009, she attended the two-year of master degree at the University of Rome and thanks to the Erasmus program completed her studies at the university, "Technische Universität of München". She collaborated with different architecture and design offices, as Hierl Architekten of Munich in 2010, Mp2a of Rome in 2011, ArX of New York in 2011 and TFQ Architects of Exeter in 2012 working as a CAD designer, design and design assistant. In 2012 joined the team of Progetto CMR, in the offices of Milan and Beijing, where she collaborated on important projects and competitions. Antonella joined +39 Architects in 2014.
Michele Tergolina, associate
Michele has been working since 1998 in several fields of the Acoustics industry; he particularly works on sound insulation for buildings, acoustic quality, MEP systems noise control and noise impact on external environment through the use of different simulation models. He graduated in Civil Engineering from the University of Padua in 1999 and since then he has been working in R&D/Acoustical division at Manens-Tifs. He is co-author of some articles in the Acoustics field and is also a regular speaker at professional development courses in Applied Acoustics, Department of Technical Physics of the University of Padua. He is registered in the official list of Competent Technicians in Environmental Acoustics of the Veneto Region.
Piercesare Vittadello, associate
Cesare is an architect who addresses his activity mainly towards the themes of the eco-sustainability planning. His project "Mission in Senegal" was mentioned for the "Architecture Sustainability Prize" of Terrafutura in Florence. The project was awarded for its economical and environmental saving approach, for the use of local materials, for the evaluation of the local resources and for the technological hybridization. Cesare graduated from IUAV University of Architecture of Venice in 2007.
Roberto Zecchin, associate director
Roberto graduated in Mechanical Engineering from the University of Padua, postgraduated M.Sc in Cryogenics from Southampton University, UK. Presently he is a full professor of Thermal Systems and a temporary professor of Applied Acoustics at the University of Padua, member of Subcommittee 1 (Heat Transfer and Fluid Dynamics) of CTI (Italian Standard Committee on Thermal Technology) and Subcommittee 5 (Air conditioning and refrigeration) of CTI, member of the Council Board of AICARR (Italian Association in the field of HVAC and refrigeration). His research activity is mainly concerned with energy conservation in heating and air conditioning, with particular reference to building and systems simulation and monitoring. Presently he is the director of the Department of Technical Physics at the University of Padua.