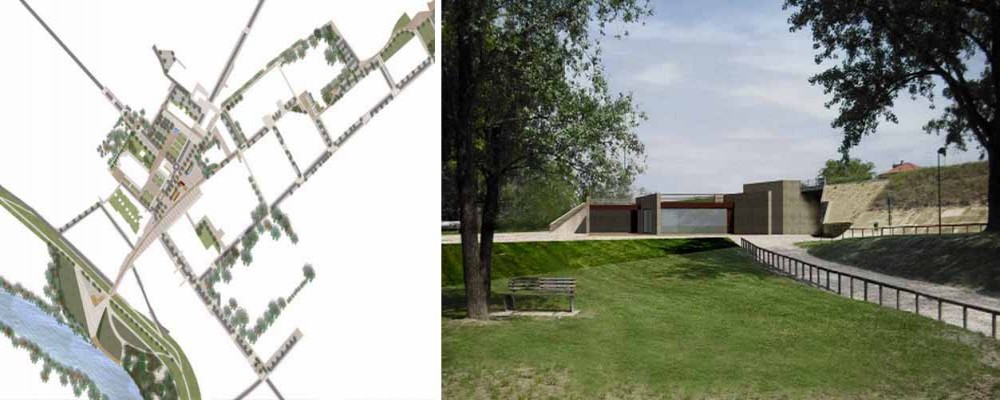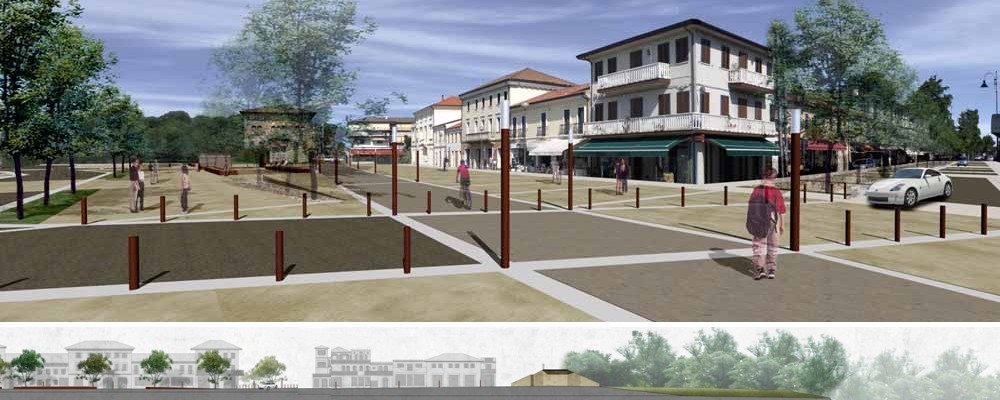 Renovation of central squares, competition
Noventa di Piave, Italy
Preliminary phase
2009

The master plan is based on the roman aggeratio, which is well rendered in the Veneto countryside.
This system, which basically allows the correct draining of rain water, is composed of an orthogonal grid line. The exception to the rule is represented by the river, which makes the grid rotate and deform. The project draws on the contrast between the grid and its disjunction.

Client:
Municipality of Noventa di Piave (Italy)

Design team:
Gianpaolo Forese, Massimo Forese, Pier Cesare Vittadello, Nicola Luisetto


Renovation of central squares
Noventa di Piave, Italy